One Man ANFO Loading Systems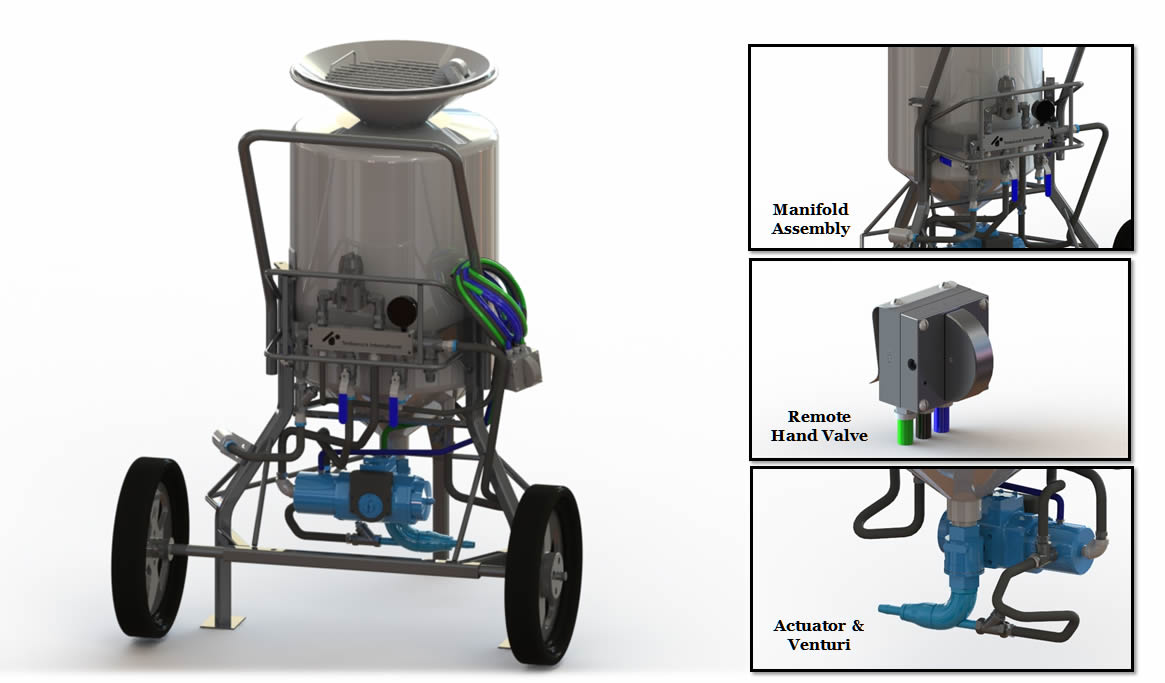 Now you can clean and load drill holes in one easy operation. A two way actuator allows the operator to quickly switch from flushing to loading by using a three-way remote control valve which clips to the operator's belt. This feature allows the operator to work more effectively – helping address the problem of ANFO over spray which leads to nitrates in mine water and the need for costly environmental cleanup measures.
Features:
3-Way Remote Hand Valve:
This durable remote control valve clips to the operators' belt and allows the operator to flush the drill hole and load ANFO in one easy operation. Hoses come in either 30FT or 50FT lengths.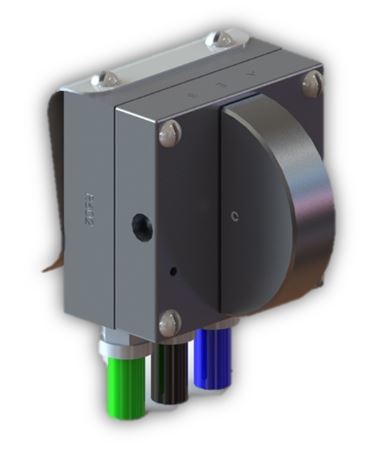 Manifold System:
Our specially engineered single manifold and plumbing results in a simplified hose system, allowing for ease of maintenance, and operation.
2-Way Actuator System:
Our Actuator system allows for remote operation in integration with our 3-way remote hand valve. The system allows for the selection of either ANFO for loading or AIR for cleaning out drill holes.
We Have Anfo Loaders that meet your Needs
Choose from our stationary loaders which can be placed on carriers, or our portable loaders with heavy duty rubber tires to allow for easy one man mobility. Individual Anfo Tanks are also available ranging from 60lb to 3,000lb capacity.
We also offer the following ANFO system setups: