Feed Systems
Download/View Technical Specs Here (pdf-98kb)
Mouse over highlighted sections for more details.

Aluminum Feed Systems
Timberock International designs, manufactures, and supplies its own complete OEM Single and Telescopic hydraulic feed systems for underground jumbos, shaft sinkers, and bolters. Feed systems are available in both left and right hand configurations. The feed beam is constructed of a heavy duty aluminum extrusion. Feed components are made from both steel and lightweight aluminum materials to keep costs and weight down. All aluminum components utilize E-Z Lok inserts to prevent thread damage.
Underground Feed Applications:
Face Drilling Jumbo Feeds
Rock Support Bolter Feeds
Telescopic Feeds
Probe Drilling Feeds
Shaft Sinking Feeds
Block Hole Feeds
Long Hole Feeds

Stinger Assembly:
The Stinger Block is mounted inside of the feed rail to add strength and eliminate damage to the end of the feed beam.
Timberock's over-sized Stinger Pad helps stabilize the Drill Steel when Drilling.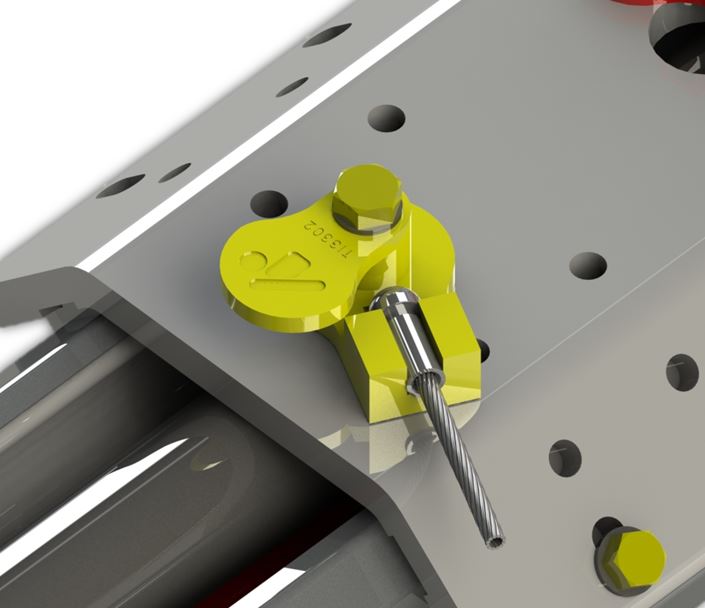 Quick-Release Cable Systems:
Swivel Cable Retaining Mounts allow for fast and easy cable replacement.
No removal of fasteners required.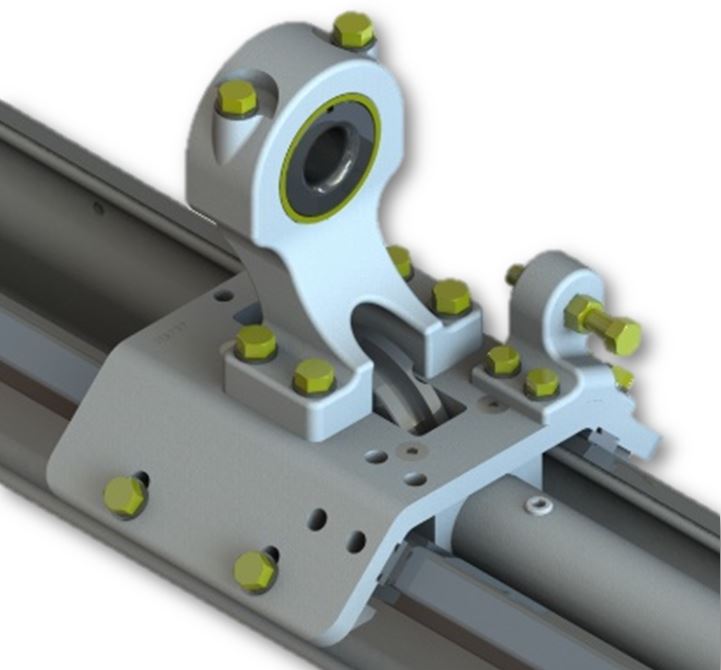 Travelling Centralizer Assembly:
The travelling centralizer assembly is made of durable nylon which requires no lubrication.
The hardened steel centralizer bushings are coated with high-temperature rated material, that helps reduce vibrations travelling to the feed assembly.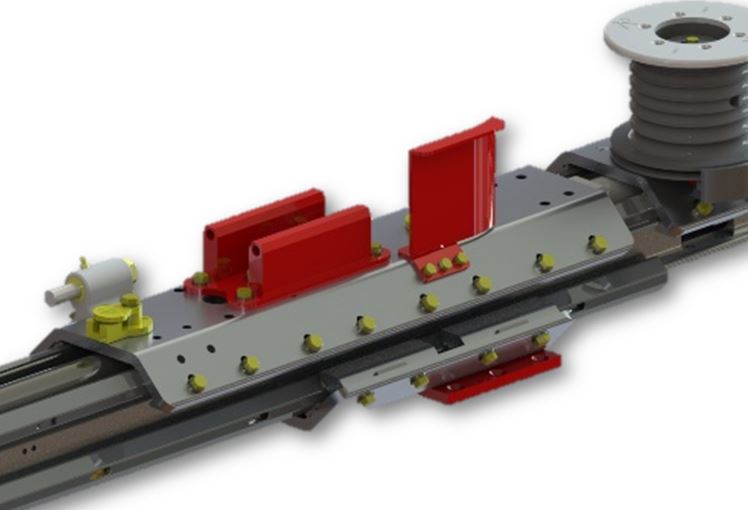 Drill Cradle & Mounts:
Drill cradles are made of aluminum material to reduce weight.
Drill mounts are made of steel to prevent wear to the aluminum cradles.
All cradle assemblies incorporate replaceable urethane sliders, and adjustable slider holder assemblies.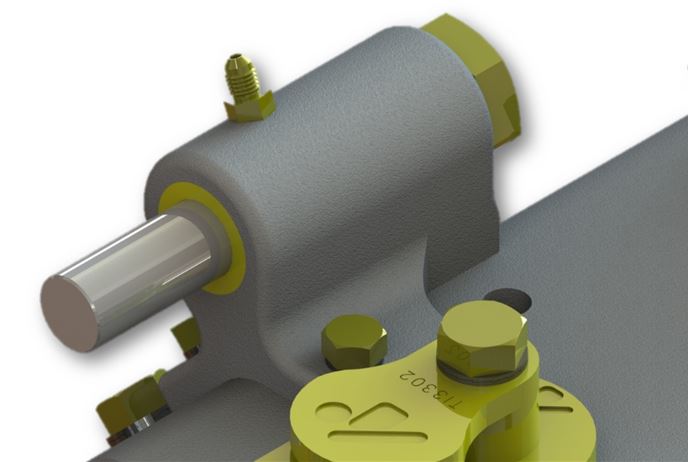 Auto Return:
Auto Return assemblies are mounted to drill cradles, to allow for various drill depth settings.

Bulkhead:
Timberock's modular bulkhead design eliminates the requirement to replace full length hydraulic hoses if damaged.
The bulkhead assembly also allows for hose adjustment to keep hoses tight around the Hose Drum.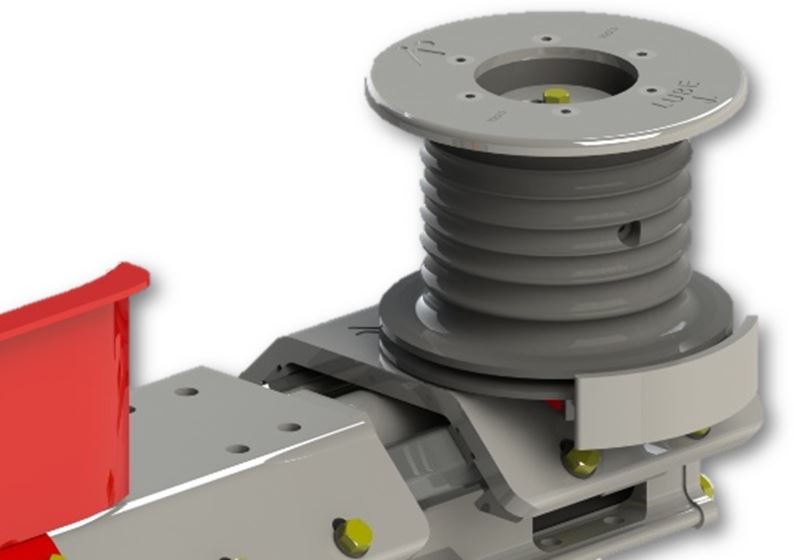 Hose Drum Assembly:
Timberock's hose drums incorporate grooves which helps maintain hose alignment.
A wide-flange at the bottom of the hose drum contains the wire rope feed cable.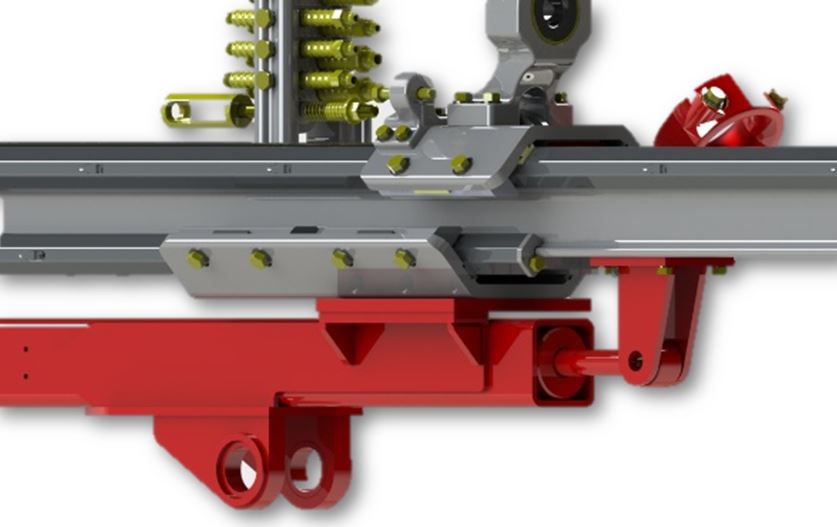 Foot Adapter & Boom Cradles:
An extruded aluminum foot adapter is fastened to the bottom of the feed rail to eliminate wear to the feed beam.
Custom boom cradles and mounts are used to mount to Jumbo Boom Tables.
Optional Features:
All Feeds are custom and can be tailored to your needs. We can incorporate special features on your feeds to achieve any wide variety of applications. Some special features include Hydraulic Centralizers, and Drill Steel Changers.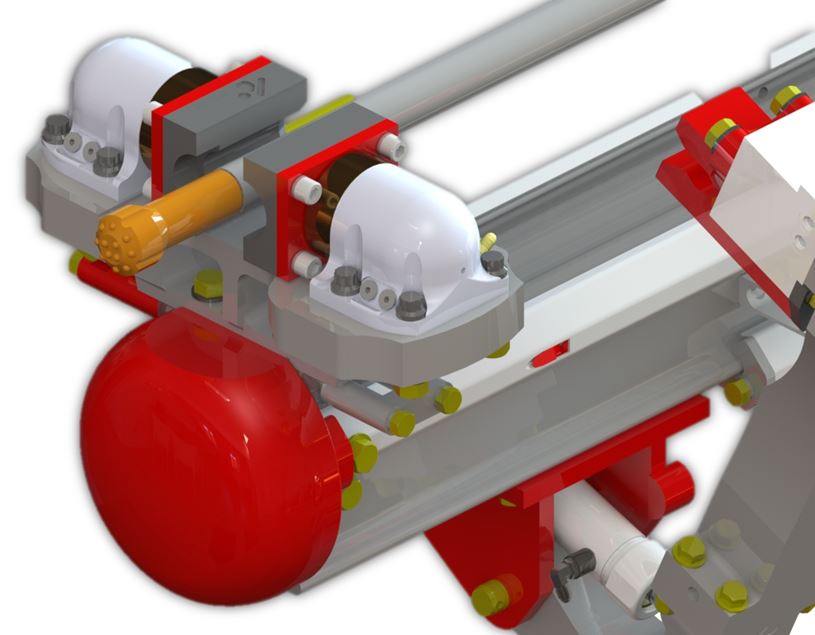 Hydraulic Centralizer Option:
Hydraulic Centralizer provides many added benefits.
It can be used to couple the drill steel when performing drill steel changes.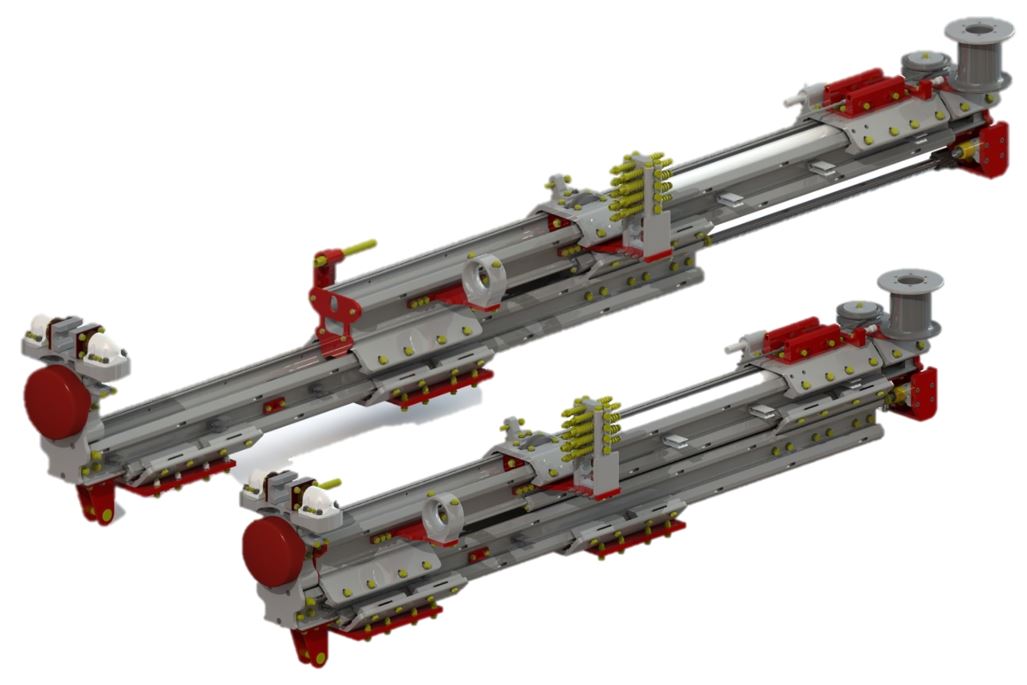 Telescopic Feeds:
Telescopic Feeds can be custom made to a variety of collapsible configurations:
6FT – 10FT
8FT – 12FT
10FT – 14FT, etc.
Telescopic Feeds can be setup with several different options:
Hydraulic Centralizer
Heavy-Duty Feed Cylinder for Probe Drilling, etc.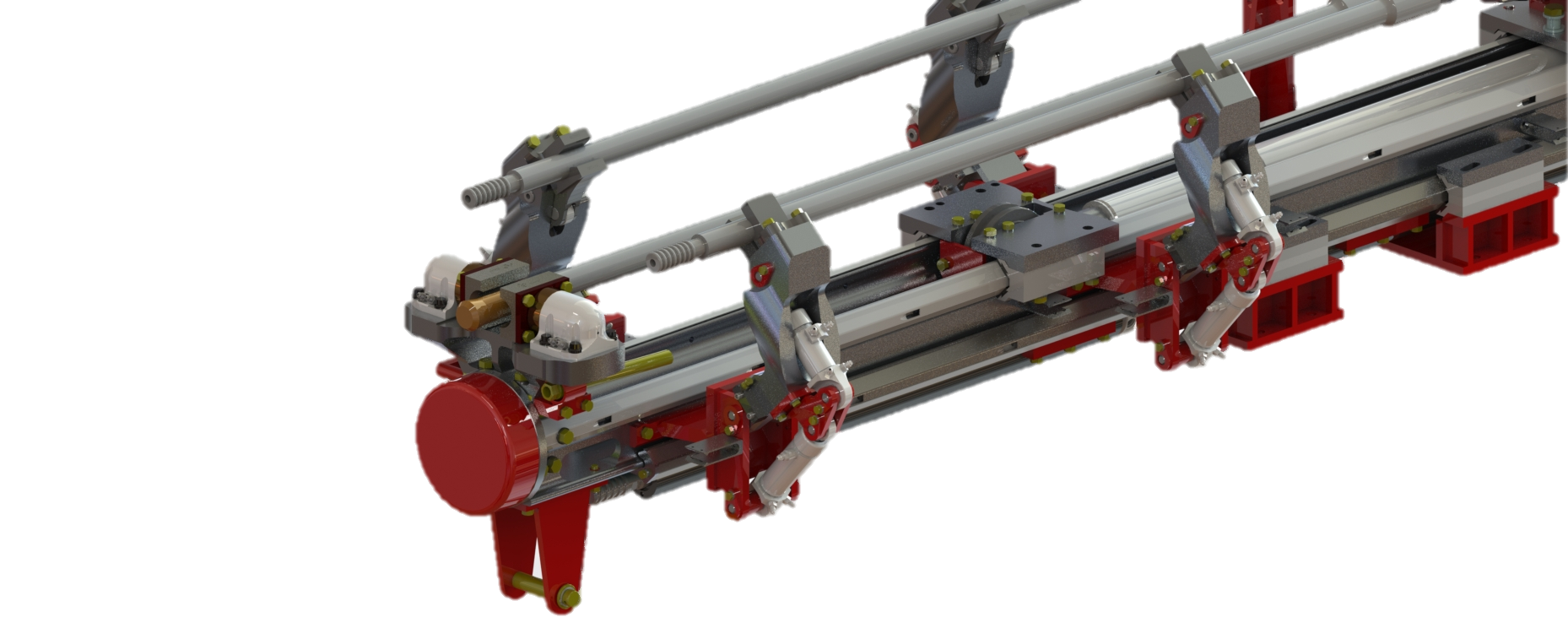 Drill Steel Changer Option:
Hydraulic Drill Steel Changer allows operators to remotely add a second drill steel to their drill steel string.
This is a great feature when operators have to drill holes longer than the heading size, where a conventional size feed won't fit.