OUR COMPANY
Timberock International is a Canadian based company that delivers Innovative Mining Technology, Services, and Products. All design work, manufacturing, repairs, and assembly of Timberock products is conducted at our facility located in Northern Ontario.  Our main focus is providing affordable alternates to costly repairs for the underground mining industry. We have dedicated our work to finding innovative and cost-effective ways of increasing productivity while decreasing costs.
Timberock International incorporates the latest technology to ensure the highest standards are met during every step of the design and manufacturing process. We stand behind each product and service. Our skilled technical staff meet the demands of your tight production schedules ensuring quality standards are maintained.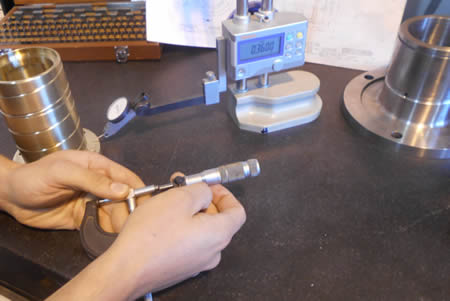 Quality Assured
Timberock International sets the most stringent of standards to ensure every component that is repaired or manufactured meets the required specifications needed to perform at an optimal level.
We incorporate the latest technology including: a coordinate measuring machine, and an advanced hydraulic bench, to ensure that standards are met. To further our quality assurance, Timberock has taken the extra steps required and has been certified by the Canadian Welding Bureau and the International Standard Organization under ISO 9001:2008.
All Career Inquiries
Timberock International provides a safe work environment that thrives on teamwork and creative thinking while working with the latest technologies and equipment. Our wage and benefit packages are competitive within our industry and keep pace with today's market.
If you are an energetic and enthusiastic person, who enjoys continually crafting and sharpening your skills, Timberock encourages you to join our team.
Please forward all emails to: Careers
Accommodations: Elliot Lake Retirement Living
Want to know more about our community? ElliotLake.com or TourismElliotLake.com